Arsenal FC's clash against Man City, our biggest test, says Arteta.


Arsenal FC boss Arteta tested positive for COVID-19 last week.
Arteta speaking ahead of Arsenal clash against Man City (The Arsenal Way/YouTube - Screen Shot)
Arteta hails Man City's consistency in the Premier League.
Mikel Arteta is convinced Arsenal FC's Premier League clash against Manchester City on New Year's Day is their "biggest test" so far.
The Gunners manager also highlighted Man City's consistency, adding that the Cityzens 'have raised a bar.'
City ended 2021 on a high by beating Brentford 1-0 on the road as they registered their eighth league win on the bounce and extended the gap at the top of the English top-flight standings to eight points.
If Arsenal find a way to secure three points at the Emirates Stadium, it'll definitely solidify their quest for a top-four finish.
However, Arteta knows in order to seal three points against Pep Guardiola's men, the Gunners will have to be at the top of their game on Saturday afternoon.
"It's the biggest test in terms of the level of the opposition, one hundred percent," he said as Arsenal's official website quoted. "They have shown their consistency not only this year, but in the last three years so that's the level, they have raised a different bar in this league that has been known of before and that is where we have to get to and that's the aim we have as a team and as a club."
When asked about how Guardiola's current team differs from the one Arteta was engrossed with as a coach a few years ago, he replied: "Well, they are different teams, the fact they have been six years together obviously they are getting the perfection in every phase of the play and every aspect of the game and much, much better, the cohesion of the team and the synergy between them because of the amount of time they have spent together.
"They get better and better and the numbers speak for themselves what they've done in the last calendar year is remarkable."
With Arteta testing positive for Covid last week, he will be working from home and won't be in the dugout at the Emirates, however, the Spaniard welcomes the challenge, although, he pointed out that he 'will need a big room so that I can walk and move a little bit because I won't be able to sit on my sofa!'
"I've never experienced what I'm going to experience tomorrow, but it is what it is," Arteta said.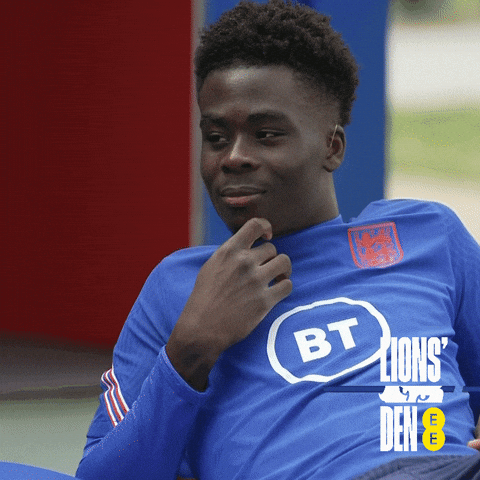 "It's a different experience, but we have to adapt to it and we've tried to do it in the best possible way to get prepared for tomorrow.
"It's going to be very strange and I will need a big room so that I can walk and move a little bit because I won't be able to sit on my sofa!
"It's a big, big game for us and it's a really frustrating thing not to be able to be there helping the team, but I will do my best from here with everything that I can do and we have prepared for every scenario possible.
"We know what we have to do and then it will be down to the players to execute that as much as possible tomorrow."

Follow Think Football Ideas across our social channels, on Facebook, Twitter and Instagram.