Arsenal manager Arteta - A lot to learn from Liverpool loss.
Arteta wants his Gunners to channel their energy for the forthcoming busy period.
Arteta wants his Gunners to learn from Liverpool defeat [BBC MOTD Screen Shot]
Mikel Arteta was pleased with how his Gunners reacted after their 10-match unbeaten run came to an end.
The Spaniard admitted that he has seen some positive signs from his Arsenal team as players took responsibility for their flaws at Anfield.
However, Arteta reckons that kind of attitude shows his players are heading in the right direction.
"I really liked the reaction that we had already in the dressing room at Anfield after the game," Arteta told the media at London Colney on Thursday as Arsenal.com reported.
"How some players took leadership and described what happened in a really honest way, and looked forward.
"This is something that before it didn't happen, and I am really pleased it is happening at the moment.
"This is not something that in a season it will never be like this, there are always bumps in the road, there are results, there are injuries, there are issues you have to deal with and I really like how the team has reacted through the week.
"There are a lot of things you can learn [from the defeat], you see the standards you have to raise to compete with those teams in that league, and how consistent they do it for every game, but as well how consistent they do it throughout the game. 
"They dominate every area, and that's why they've been so successful."
Mikel Arteta also gave an injury update on midfielder Granit Xhaka, who has been out of action since sustaining a medial knee ligament injury in the north London derby in September.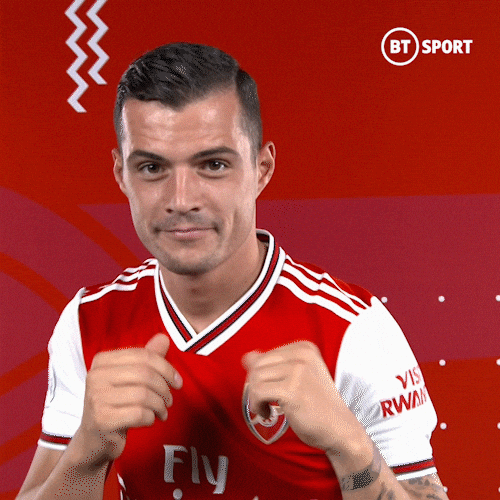 It was initially reported that the Swiss will be out of action up until January but Arteta says he might be on course for an early return.
"Hopefully he will be a little bit sooner than expected," Arteta said. "He is training and pushing himself and all the staff so hard like he always does.
"He is in a good place, he is evolving well and hopefully we can have him a little bit earlier. It is still a bit early to decide."

Follow Think Football Ideas across our social channels, on Facebook, Twitter and Instagram.