Chelsea FC ace Rudiger coy over his future at Stamford Bridge.
Rudiger is in the final six months of his Stamford Bridge deal.
Chelsea star Antonio Rudiger could sign a deal at Stamford Bridge [Getty]
Blues centre-back Rudiger came close to leaving Chelsea in the summer of 2020.
Germany international Antonio Rudiger admits he was eager to leave Chelsea but changed his mind when the Blues secured the services of Thomas Tuchel.
Rudiger's current contract at Stamford Bridge will expire next summer, and he is yet to decide if he will continue plying his trade at Chelsea.
The 28-year-old continues to be linked with the likes of Real Madrid, Bayern Munich, PSG, and Juventus, however, the Blues centre-half says anything can happen between now and the end of the 2021-22 campaign.
'Yeah [I was close to leaving], the way things were going for myself but also for the team,' Rudiger told Sky Sports when quizzed if he almost left the West London club.
Chelsea FC boss Tuchel - "I'm happy we turned it around."
'In the winter period, I was not keen to leave, to be honest. It was more in the summer period where I wanted to leave.
'But Thomas Tuchel came and the rest is history. He opened a new door... he played a big role.'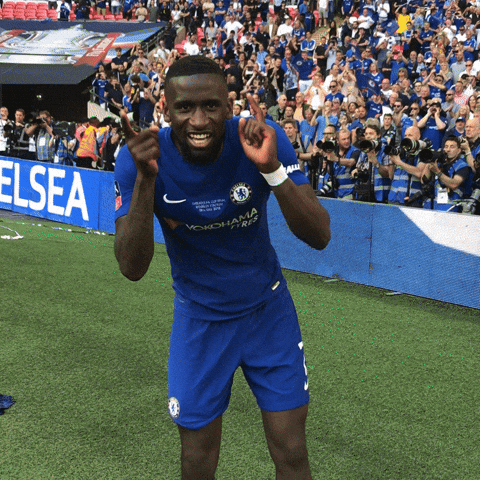 Rudiger added: 'To be honest, it was easy [to carry on playing].
'There was also a lot of noise going on when the last coach (Frank Lampard) was sacked.
'There were a lot of negative rumours and everything and stuff like this. And I kept on doing what I'm doing... I don't get easily shaken.'
According to reports, Rudiger earns around £100,000 per week at Chelsea but is set for a massive increase in salary next term.

Follow Think Football Ideas across our social channels, on Facebook, Twitter and Instagram.