Chelsea FC boss Tuchel refuses to throw in the towel.
Updated: Jan 2
Chelsea FC dropped points at home to Brighton while Liverpool lost at Leicester last time out.
Tuchel speaking to the media ahead of Chelsea's clash against Liverpool (YouTube / Hayters TV - Screen Shot)
Tuchel wants his Blues to remember their achievements in 2021 and believe they are heading in the right direction.
Thomas Tuchel insists that Chelsea FC are still keen to continue their Premier League title charge in the New Year. The west London club host Liverpool on Sunday and are working on how they can land a significant blow on one of their title rivals.
Liverpool currently sit in the third spot, one point behind Tuchel's Blues and nine points adrift of Manchester City in the English top flight standings, although, the Reds have played one game fewer.
The gap at the top of the league has led to football fans and pundits thinking Pep Guardiola's Cityzens are in full control and there'll be no stopping them from retaining the title.
However, Tuchel is not letting the noise outside his camp deter Chelsea from going after their goal this season, saying 'we don't give up.'
'We don't give up anything because why should we stop in the middle of the race?' said the German ahead of their clash against Liverpool as Chelsea's official website quoted. 'We don't really think about this stuff too much. We do think about who plays, what we tell the team today, how we approach the team.
'I know other people think a lot about this but we actually never do.'
Tuchel bemoaned Chelsea's home form that has seen them win once in five league matches at Stamford Bridge.
'We had three games at home now where we conceded late equalisers after dominating all the statistics, with clearly better chances but we are purely unlucky,' he explained.
'It's a matter of six points that we lose because you have three draws instead of three wins so it obviously hurts us because with six points more we would have a completely different feeling around New Year's Eve.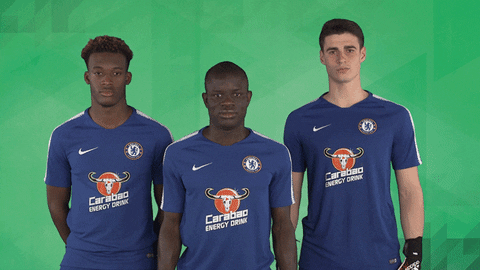 'We have the feeling that we invest a lot and squeeze the lemon but it's like squeezing the same lemon over and over again but expecting there always to be fresh juice coming out. 'It's hard because we're so ambitious but this is not the first time in my career and for sure not the first time in the players' careers, to have days like this where things feel a bit heavier. 'When we are in upset mode like this, it's sometimes good to make the focus a bit wider and look at the bigger picture, remember what we did in the year 2021 and accept that we are still going in the right direction.'

Follow Think Football Ideas across our social channels, on Facebook, Twitter and Instagram.