Chelsea FC head coach Tuchel's injury update on his Blues.
Updated: Dec 22, 2021
Tuchel says two matches in one week for N'Golo Kante and Mateo Kovacic is simply impossible.
Tuchel hands injury update (Getty)
Chelsea have suffered badly from Covid and Tuchel says they could have done with a break.
Chelsea FC manager Thomas Tuchel has confirmed midfield marshal N'Golo Kante will not be available for selection at Brentford on Wednesday night.
The German also said defenders Andreas Christensen and Trevoh Chalobah are major doubts for the EFL Cup quarter-final clash at the Brentford Community Stadium.
Kante, who has been absent for the majority of the campaign so far due to a knee injury, returned to action in Chelsea's goalless draw against Wolves on Sunday.
But, after the match at the Molineux Stadium, Tuchel admitted that it was never his plan to rush the France international also back to action over the weekend, adding "we will now give him time to recover and prepare for Aston Villa."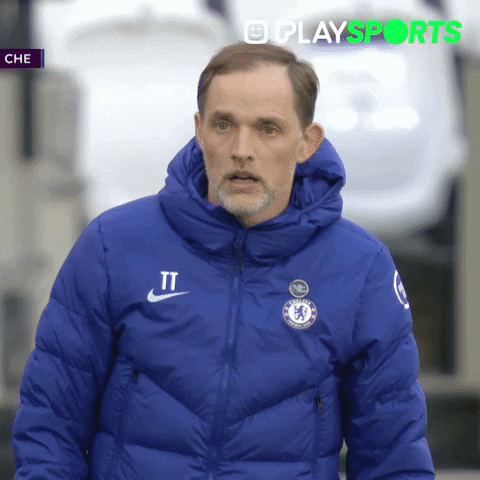 'What we did with N'Golo Kante for 90 minutes was close to irresponsible,' Tuchel said in a media conference on Tuesday as Chelsea's official website quoted.
'Will he be involved against Brentford? Simply no. We cannot do this and I will not do it.
'We will now give him time to recover and prepare for Aston Villa and this is the situation.'
The German boss also confirmed midfielder Jorginho will be available for selection against The Bees following a wrong positive test a few days ago.
'Jorginho had a negative test, it was a wrong positive, so he is back training,' Tuchel said.
'Andreas is very doubtful with injury and the same for Trevoh Chalobah. From the match (against Wolverhampton), we have Chalobah a big doubt.
'N'Golo Kante and Mateo Kovacic, we took a huge risk with, and we now are paying for this. Two matches in one week for them is simply impossible.'
Asked about his opinion on the Premier League's decision not to put a halt to the campaign, Tuchel said: 'I thought this was coming. I was not concerned about the bigger picture, we have a schedule, with the Club World Cup, it is not easy to postpone games but for isolated situations like ours in the last match, we thought we had a strong case.
'I shared my thoughts with everybody. We accept the situation and the challenge. We had 14 players and with a lot of them, we took a huge risk. We did not feel fully safe. Apart from that, we will accept the next challenge and it will not get easier because these guys are out.'

Follow Think Football Ideas across our social channels, on Facebook, Twitter and Instagram.