Ex-Gunner Martin Keown reckons one of these two can become next Arsenal captain.
Arteta is set to name a new Arsenal captain after stripping Aubameyang off the role.
Former Arsenal centre-back Martin Koewn has tipped Ben White or Gabriel Magalhães to become the next Gunners captain after Pierre-Emerick Aubameyang was stripped of the armband.
The ex-England defender was speaking to Talksport about Mikel Arteta's captaincy dilemma and believes the Spaniard has a clear vision of who he wants in the job.
"I think it is going to be Ben White or Gabriel being the captain," he said.
"I can't see him going to [Granit] Xhaka although he goes straight back into that team and stays there. The one I'm looking at as a leader is Aaron Ramsdale, he is looking like a crowd favourite but he's a goalkeeper. I'd rather have someone in the engine room.
"I'd have given it to Kieran Tierney. I'd have put him straight back in the team recently and now you would not have this dilemma but we will have see what Mikel Arteta comes up with."
Gabon striker Aubameyang was stripped of the Arsenal captaincy after his recent disciplinary breach, the north London club confirmed.
It is believed that he returned late from a trip to France last week and he was subsequently dropped for Saturday's match against Southampton.
In a statement, the Gunners also confirmed that the 32-year-old "will not be considered for selection" for Wednesday's Premier League match against West Ham.
The statement added: "We expect all our players, particularly our captain, to work to the rules and standards we have all set and agreed."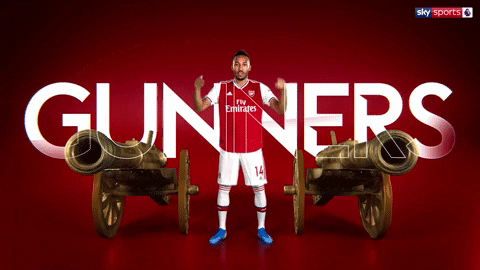 Aubameyang, who signed a new three-year contract with Arsenal on 15 September 2020, took on the role after Granit Xhaka was also relieved of the job by former boss Unai Emery.
Before extending his deal, he had scored 72 goals in 111 appearances in all competitions for the club, and since he put pen on paper, he has scored 20 goals in 52 appearances.


Follow Think Football Ideas across our social channels, on Facebook, Twitter and Instagram.