Ex-Old Trafford favourite can't get his head around how Rangnick has become Man United interim boss.
Man Utd legend has blasted the messy and poisonous situation at Old Trafford and says the Red Devils would be in a better situation with Antonio Conte.
Rangnick has had no major impact at Man Utd since he replaced Solskjaer at the helm.
Paul Scholes cannot believe the 'mess' and 'poisonous' situation Manchester United have found themselves in and has been amazed by the club's decision to appoint Ralf Rangnick as interim manager.
Man United legend now football pundit Scholes is convinced Antonio Conte would have been a better appointment after the sacking of Ole Gunnar Solskjaer as he questioned the Red Devils' earlier pursuit of Paris Saint-Germain boss Mauricio Pochettino.
'The club (Manchester United) just feels it's in a mess - player-wise, staff-wise, manager-wise,' Scholes said.
'Manchester United is the biggest and the best. United should have the best available in the most important roles, and the most important role is the manager - it has to be.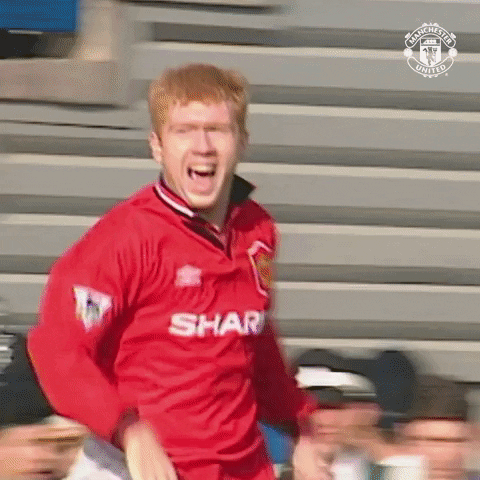 'We've gone to a man who is well regarded across Europe, but he hasn't really had that much success as a coach.
'He's been asked to come and manage the biggest club in the world. It's something I can't get my head around.
Raphael Varane on how Man United had to suffer in their FA Cup win over Aston Villa.
'Manchester United should have the best available out there employed as their manager and they haven't got that, which I find astonishing.
'It should be one of the top five managers in the world. Tuchel, Klopp, Guardiola, no chance you can get them. But Antonio Conte? The timing looked ideal.
Scholes reckons Man Utd should have signed Conte and believes they can still lure the Italian to Old Trafford.
'You've seen what he's done at Tottenham with a squad that is nowhere near as good as United's. I think United missed a trick with him. I think they could probably still get him from Tottenham. I think he could do something special here.
'Then you've got Pochettino with PSG. You can understand why they won't let him go, but United are United. If they want a manager that badly, just go and get him.
'I don't think we'll find out how many winners we have in this team until we find a proper top-class elite manager.'
When quizzed about possible January signings, Scholes, who made almost 500 appearances under Sir Alex Ferguson between 1993 and 2013, replied: 'It does feel poisonous. It feels like people are looking to get out rather than come in.'

Follow Think Football Ideas across our social channels

,

 on Facebook

,

 

Twitter and Instagram

.