Klopp's reaction to Liverpool FC's Carabao Cup draw with Arsenal.
Jurgen Klopp and his Liverpool side were left frustrated by 10-man Arsenal in the first leg of their Carabao Cup semi-final at Anfield.
Jurgen Klopp says they will give it a go in the second leg to reach the Carabao Cup final [Sky Sports / Screen Shot]
Liverpool FC manager Jurgen Klopp was exasperated by how Mikel Arteta's side approached the Carabao Cup semi-final first leg, confessing that he would have preferred scoring a goal other than playing an Arsenal side that was reduced to 10 men. Gunners midfielder Granit Xhaka was given his marching orders after his atrocious tackle on Digo Jota, which denied the Reds forward a goalscoring opportunity. Trent Alexander-Arnold could not hit the net from the resulting free-kick, however, and the north London club put a brilliant defensive showing as both sides shared the spoils (0-0). The second leg of the semi-final takes place at Emirates Stadium next Thursday at 19:45 GMT and the winner will play Chelsea in the final at Wembley at the end of February. However, Klopp is still convinced his Reds will give the second-leg a proper go and reach the final.
'We will give it a proper go'
"I thought we really started well, I liked it, it was how I wanted to start," Klopp told Sky Sports. "We would've preferred to have scored the goal instead of them getting a red card. From that moment it looks like we are under pressure [to score] and we had to change the line-up for obvious reasons [before the game]. "In the second half we made a few changes, I thought it looked better and we had clear situations but it was not good enough. "But it's a two-legged game and it's halftime. I can't remember when it was 0-0 at half-time, wherever I've been, and I thought 'we have no chance'. We will give it a proper go."
Former Liverpool defender Jamie Caragher pointed at the big drop-off without Mohamed Salah and Sadio Mane in Klopp's team.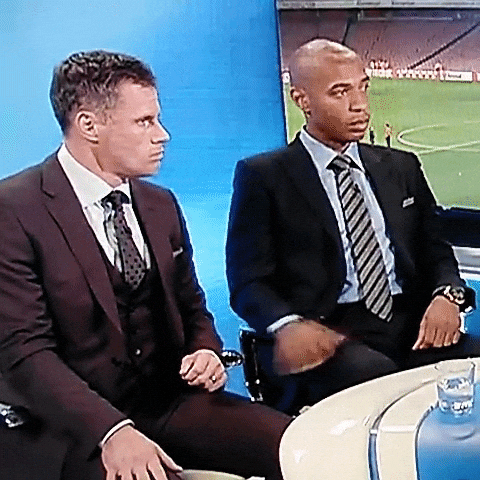 Mane and Salah are both representing Senegal and Egypt respectively at the Africa Cup of Nations.
"That has been the thing about Liverpool, they have had a great 13 or 14 players they can really rely on. When you look at Chelsea, there's not too much difference between their forwards," Carragher said.
"What's brilliant about Salah and Mane is not just their ability but the fact they are never injured. They play every single game.
"With Brentford at the weekend, the return leg, and a Premier League game at Palace, the opposition will be looking at Liverpool without Salah and Mane and thinking there is a big drop-off."

Follow Think Football Ideas across our social channels

,

 on Facebook

,

 

Twitter and Instagram

.