Spurs Heung-min Son: 'We had to suffer as a team' against Vitesse.
Spurs 3-2 Vitesse
Tottenham's Heung-min Son looking forward to working with Conte. [GETTY]
Tottenham Hotspur forward Heung-min Son said his side 'had to suffer as a team' to seal their 3-2 win over Vitesse in the Europa League conference on Thursday.
The north London side took the lead via Heung-Min Son in the 15th minute before Lucas Moura doubled the lead seven minutes later.
An own-goal from Jacob Rasmussen made it 3-0 just before the half-hour mark as the home side looked like they were going to have a smooth ride on the night.
But, the Dutch side rallied and reduced the deficit via Rasmussen, who hit the net in the 32nd minute. Seven minutes later, Matus Bero made it 3-2 as the first half came to a close.
In the second half, Spurs had to hold on as Cristian Romero was shown a red card, and this was before Danilho Doekhi suffered the same fate to even things up.
Vitesse keeper Markus Schubert also saw a red card late in the game for handling the ball out of the 18-yard-box.
Following the match, South Korea international Son explained that Spurs did the most important thing, which was to seal three points.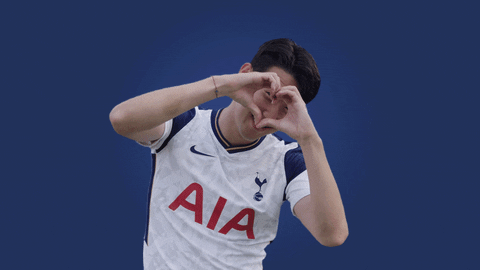 "The most important thing is the three points. We made it hard," Son told BT Sport.
On scoring the first goal under three Spurs managers, he said: "That's not important. I'm trying to help the team, that's the most important thing. Without team-mates, you can't score."
When quizzed about the red card, Son replied: "It's part of football. We had to suffer as a team. Sometimes you get red cards. It was a good lesson again."
Asked What Conte changed beforehand, the 2-year-old replied: "Nothing special. He took only two sessions. It was hard for him and the players. We did well, especially in the first 30 minutes. I am looking forward to working with him.
"Every day, every session, I try to learn."

Follow Think Football Ideas across our social channels, on Facebook, Twitter and Instagram.