Arteta: We will win at Anfield if we "raise" our game.
Arteta wants his Arsenal side to be at the top of their game for the big test against Klopp's Liverpool.
Arteta was in Arsenal's starting line-up back in 2012 when Arsene Wenger's side won at Anfield. [GETTY]
Arsenal manager Mikel Arteta believes the only way his Gunners will beat Liverpool on Merseyside is by raising their game on Saturday.
The North London club have not registered a win at Anfield since 2012, a game that saw Lukas Podolski and Santi Cazorla both hit the net as they sealed a 2-0 win.
However, Arteta knows it is a big test for his young side, and they would have to be at their best today.
The Spaniard said: "It's always a test [to play at Anfield]. It is a fascinating stadium to play football in.
"You have to be at your best. You have to raise the level to your maximum standards - emotionally, physically, tactically, technically - because if you don't, you will get exposed.
"To go to Anfield is always a test. There are not that many grounds as good as that to feel you are a footballer.
"Jurgen and the staff have managed to bring the club to the best moments in their history, and to sustain it, which is probably the hardest thing to do.
"They have transformed the energy around the place."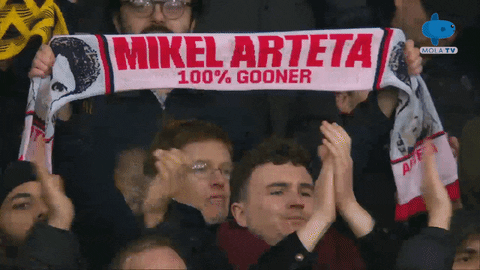 With Liverpool sitting in the fourth spot on 22 points and Arsenal in fifth on 20 points, the visitors will go into this game hoping to maintain their unbeaten run [10] across all competitions.
"First of all, you have to believe that you can go there [Anfield] and beat them," Arteta added.
"If somebody doesn't have that mindset they should not put the shirt on and go to Anfield tomorrow.
"And then, you have to raise your game individually, to your best.
"You have to be able to suffer at the right moments because there will be moments you have to do that.
"Then as a team, you have to have very clear ideas of what you have to do on that pitch to beat that side."


Follow Think Football Ideas across our social channels, on Facebook, Twitter and Instagram.