Chelsea boss Tuchel: We got the job done against Malmo.
Chelsea manager Thomas Tuchel expressed his delight after his side sealed a narrow win against Malmo in the Champions League.
Chelsea manager Thomas Tuchel [GETTY]
Thomas Tuchel was pleased Chelsea secured three crucial Champions League points when they played Malmo on Tuesday evening.
The Blues were only able to seal a 1-0 win in Sweden despite plenty of possession and chances, with the likes of Callum Hudson-Odoi and Hakim Ziyech [who scored the winning goal] creating lots of problems on the flanks for the opposing team.
After the match at the Eleda Stadium, Chelsea manager Tuchel heaped praise on the impact Odoi and Ziyech had on the game.
'We got the job done,' Tuchel said as ChelseaFc reported. 'We wanted a result, we needed the result, we expected the result, and we delivered.
'We had a lot of shots, and a lot of touches in the opponents' half in the first half but we couldn't score. We wanted to increase the intensity level a bit in the second half to force a goal, and at the moment of highest pressure in the second half we were able to use it with precision and we were clinical enough to score.
'Control was on our side. We did not suffer difficult situations in our box, we didn't allow awkward situations. We never lost concentration.
'It was a deserved win, a close one. There are a lot of reasons why you can stumble today, the pitch wasn't in good condition, two away games and a lot of travelling, some injured players, but we don't need to look for reasons because we got the job done.'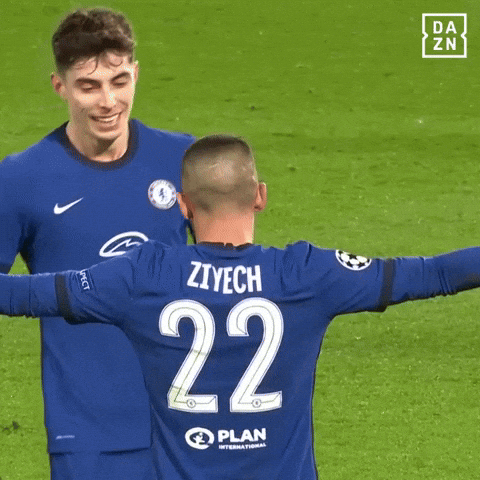 On Ziyech, who scored his first goal since the Super Cup clash against Villarreal back in August, the German added: 'We always rely on his work-rate and his intensity in counter-pressing, his awareness. There is space for him to improve in decision-making and connections on the pitch to be more consistent.
'With the ball, he can still be more clinical and grow more into our rhythm. The injury in his shoulder cost him a lot, even if he pushed hard to come back early. He is still not 100 percent free, and especially the offensive players love freedom in turning.
'A goal like this helps the most, so I'm happy for him and for Callum with the assist. It was decisive.'

Follow Think Football Ideas across our social channels, on Facebook, Twitter and Instagram.