Arsenal FC boss Arteta's thoughts on West Ham ahead of their clash against them
Arsenal boss Arteta's thoughts on West Ham ahead of their clash against them on Wednesday night.
Arsenal FC boss Arteta impressed by West Ham displays
Arsenal FC manager Mikel Arteta has been impressed by West Ham United's performances that has seen them sit in the final Champions League spot for a while this season.
The Gunners boss will face his former manager David Moyes at the Emirates Stadium on Wednesday night and admits the Hammers consistency is something to be admired.
The north London club could move into the top four with a victory over the east London side, however, Arteta insists Arsenal will need to be in top form to secure three points at home tonight.
"They [West Ham] have been really really consistent."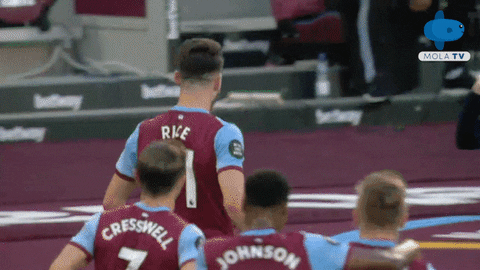 "For me they (West Ham) are one of the best teams in the league," he said as Arsenal.com quoted. "The understanding that they have, the clarity in what they want to do and how much they are able to hurt teams with the way they play has been impressive and they have been really really consistent.
Ex-Gunner Martin Keown reckons one of these two can become next Arsenal captain.
"It's a big game because of the position they are in, and the position we want to be in. Tomorrow we have the opportunity at home, in front of our people to do that. That would be a big, big boost.
"You can see when the crowd gets behind the team, the moments that [the team] are creating," he added.
"A really great example was against Southampton, and that's what the players are talking about right now.
"They know tomorrow night under the lights they will be right behind the team and they want to please them."


Follow Think Football Ideas across our social channels, on Facebook, Twitter and Instagram.