Chelsea's Hakim Ziyech: 'I try to be important to the team.'
The Blues were only able to seal a 1-0 win in Sweden despite plenty of possession and chances, with Hakim Ziyech scoring the winning goal and creating lots of problems on the flanks for the opposing team.
Ziyech celebrates with Chelsea teammates. [Getty]
Hakim Ziyech says he will continue to be important for Chelsea after his goal helped the west London club seal a 1-0 Champions League win over Malmo on Tuesday evening.
The Moroccan international finished off Callum Hudson-Odoi's cross in the second half of the match in Sweden to secure a narrow win for the Blues.
The former Ajax star insists that the best is yet to come from him and he is working really hard to prove doubters wrong at Stamford Bridge.
'It was a good combination between Callum and Kai,' said Ziyech as Chelsea's official website reported. 'He gave me a good cross and I could walk it in easy.'
He continued: 'I try to be important to the team with some goals and assists,' he continued. 'I had some hard times behind me. I had the injury and didn't really recover fully from it. I work really hard, even when it's not going how it's supposed to go, but I always believed in myself and the things that I can do on the pitch. That's why I'm still believing and trying to deliver on the pitch.
'I started good in pre-season, had the injury and I'm trying to find my rhythm again and that's what I'm working hard for.
'I know what I can do and where my highest level is. As I said, I had some hard times with injuries and stuff and finding my rhythm again. I've never been able to get in the rhythm again, but that is something that you have to work hard for it and that's what I'm doing every day, I'm trying to find that rhythm again.'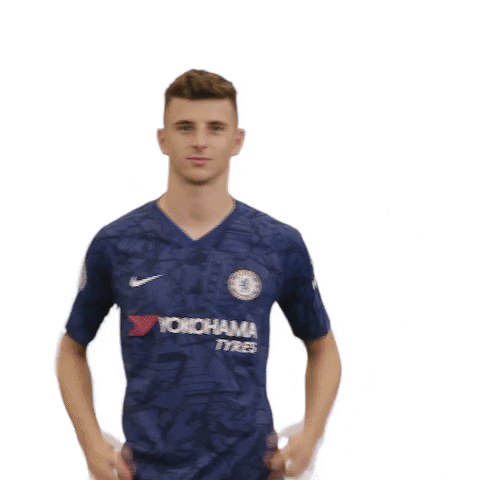 The 27-year-old also spoke about how difficult the clash was at the Eleda Stadium on the day.
'It was a difficult game,' he said. 'They didn't give us as much space as we had in the first game at home. They were playing with their own crowd behind them and they give always an extra boost to them, so they made it really difficult for us. We weren't in as big trouble as it looked like, but it was pretty hard, to be honest.
'They are a pretty difficult team to play against because they are playing so close to each other and closing all the spaces. Especially when they have a good game, it is really hard to beat them and find the spaces and create a lot, which I think is what makes it so difficult.
'It wasn't easy at all, we had it difficult in our last line to find the spaces and to find the last pass. They made it really difficult for us but in the end, we had one chance and it won the game.'

Follow Think Football Ideas across our social channels, on Facebook, Twitter and Instagram.